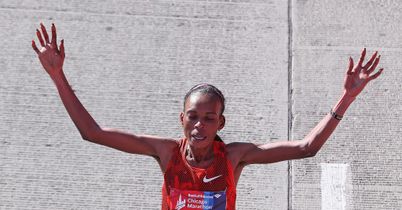 Kenyan marathon runner Rita Jeptoo has failed an out-of-competition doping test.
Features

October 21st marks a special day in the US sporting calendar – it's the start of the World Series featuring two unlikely teams, Kansas City Royals and San Francisco Giants.

To be crowned the all-around champion of the world is what every young gymnast dreams of.

After drama on Tuesday and Wednesday with wins for Kansas City and San Francisco in the Major League Baseball Wild Card games, the postseason proper kicks off on Thursday with the Division Series games.
Get Sky Sports

The Manchester derby live only on Sky Sports this Sunday