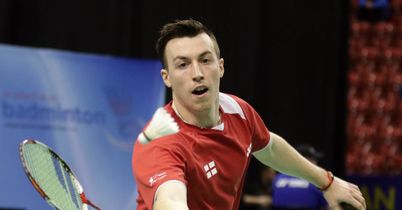 Peter Mills admits that facing former doubles partner Chris Langridge in the NBL will be a "very weird experience."
Features

You could have been forgiven for looking at the calendar for the 2014 athletics season and thinking that with no Olympic Games or World Championships it might be a rather low key year, even with two major championships over the summer.

As Elise Christie steps up her preparations for the new short-track season she can be relatively confident that it won't be quite as eventful as her last.

Birmingham Lions' Alyssa Lim blogs ahead of the opening night of the inaugural National Badminton League.
Get Sky Sports

This season, more of the games that matter are live on Sky Sports.