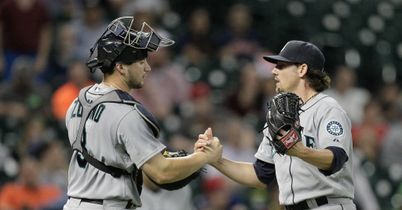 The Seattle Mariners closed the gap in the American League Wild Card race after a 10-5 win over the Houston Astros.
Features

As Elise Christie steps up her preparations for the new short-track season she can be relatively confident that it won't be quite as eventful as her last.

Sky Tickets is the official online partner for the National Badminton League.

UFC fighter Conor McGregor has the aerobic capacity of a Premier League footballer plus the strength endurance of an elite rugby player, according to sports scientist Professor Greg Whyte.
All 3 days live

All 3 days of The Ryder Cup live only on Sky Sports - upgrade in minutes